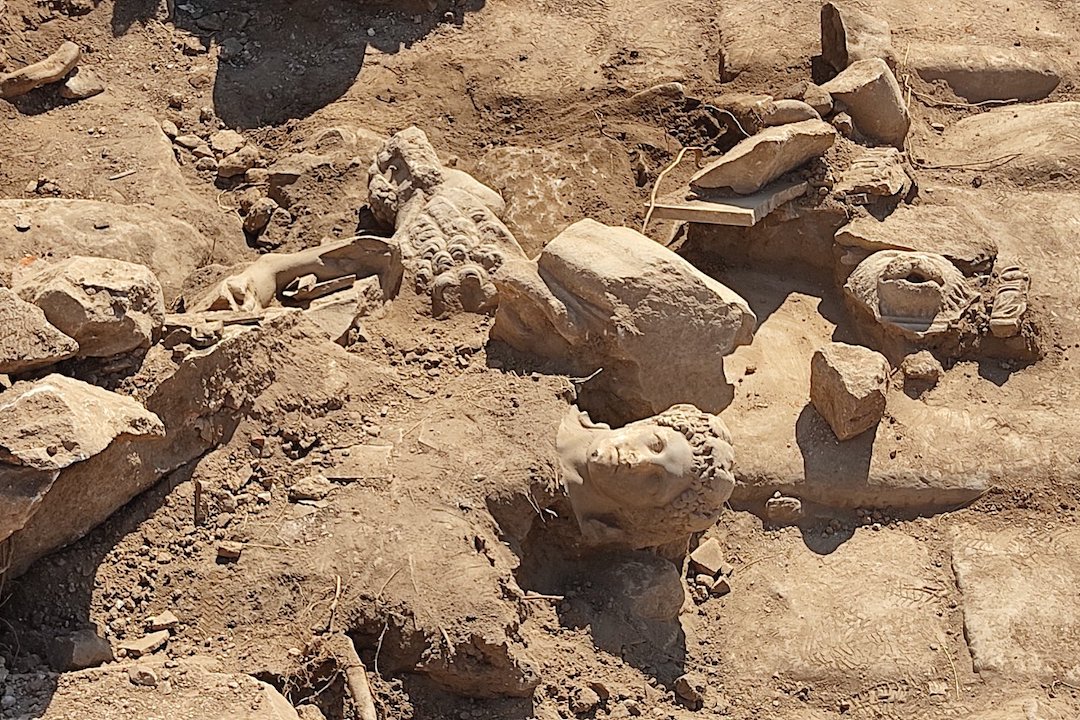 Image via Greek Ministry of Culture and Sports
Up to the modern day, Greco-Roman mythic hero Hercules is known for superhuman strength. 
The myth may bear some truth, at least for a statue of his, which had withstood the weather of almost two millennia. 
Hence the fanfare when an ancient Roman structure depicting the hero was recently uncovered during an excavation at an archaeological site in Greece. 
According to the Greek City Times, fragments of the artwork—believed to have been created in 2nd century AD—were recovered from the site. It's likely the artifact had been used to decorate a building during the late Byzantine period (8th or 9th century CE).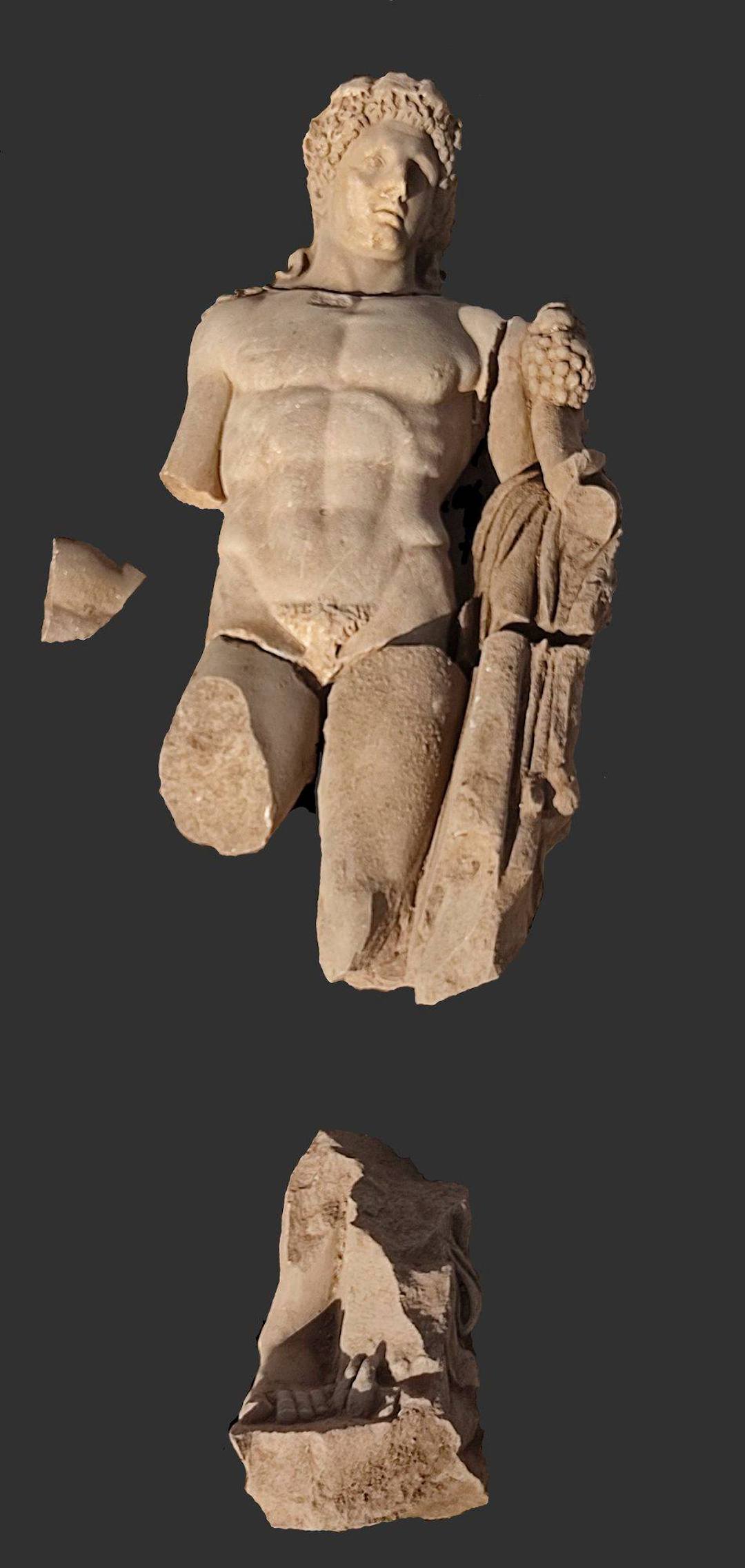 Image via Greek Ministry of Culture and Sports
Researchers identified the subject as Hercules from elements often associated with him, including the lion skin hanging on the statue's outstretched arm and a crest displaying a wreath of vine leaves. 
Pieces of what's believed to be the mythological character's club were later found at the scene. 
This find, along with any others that may be unearthed when the excavation continues next year, give us a look at how important cities in the Byzantine Empire were decorated during that period. 
The excavation took place on September 16, 2022. As per ARTnews, the project involved three professors and 24 students from the Aristotle University of Thessaloniki in Philippi, and was led by professor Natalia Poulos.
[via ARTnews and Greek City Times, images via Greek Ministry of Culture and Sports]