[Click here to view the video in this article]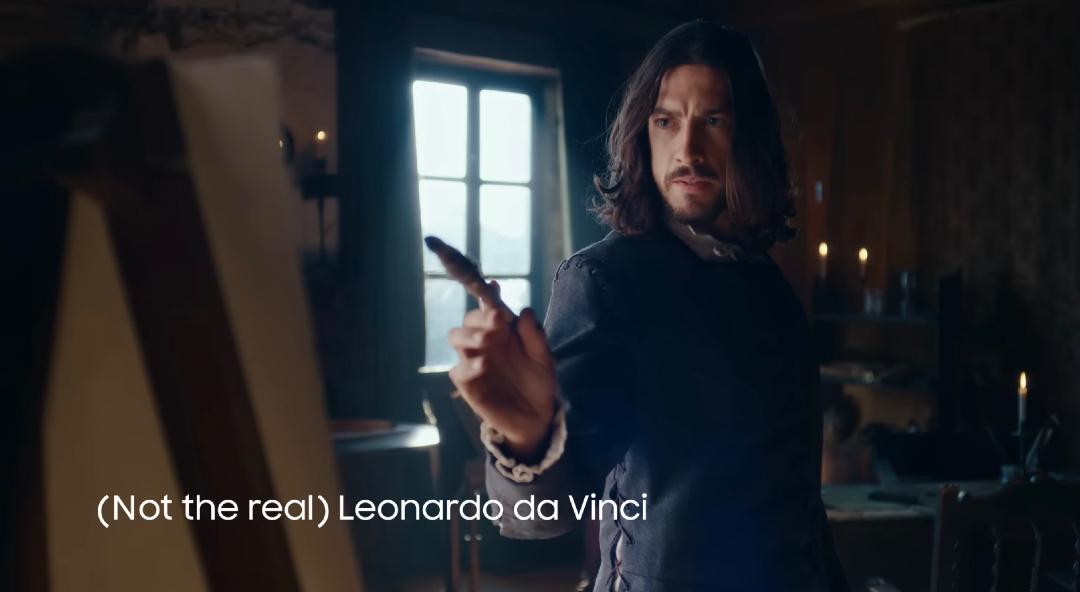 Video screenshot via Samsung
Despite the limited tools available during his time, Leonardo da Vinci's brilliance continues to be celebrated 500 years on. Just imagine what he would have been able to achieve with photography, image-editing software, and the smartphone.
The polymath is the star of Samsung's brazen Galaxy Z Fold4 launch video, which imagines him trading his paintbrush for a more sophisticated tool.
Created by advertising agency Ogilvy New York, the short film portrays "(not the real) Leonardo da Vinci" feeling stunted by his easel and brush. He then goes over to his workstation and picks up the foldable smartphone, which brings him near-instant inspiration and unprecedented multitasking capabilities.
The protagonist is able to scroll through a moodboard for ideas, before splitting the screen and "painting" away directly from his display.
He also watches a video and, upon having a eureka moment, pauses the clip to find the perfect posture for his subject
Lo and behold, he creates the Vitruvian Man—one of the most important artworks of all time.
[via Samsung andOgilvy New York, video and cover image via Samsung]