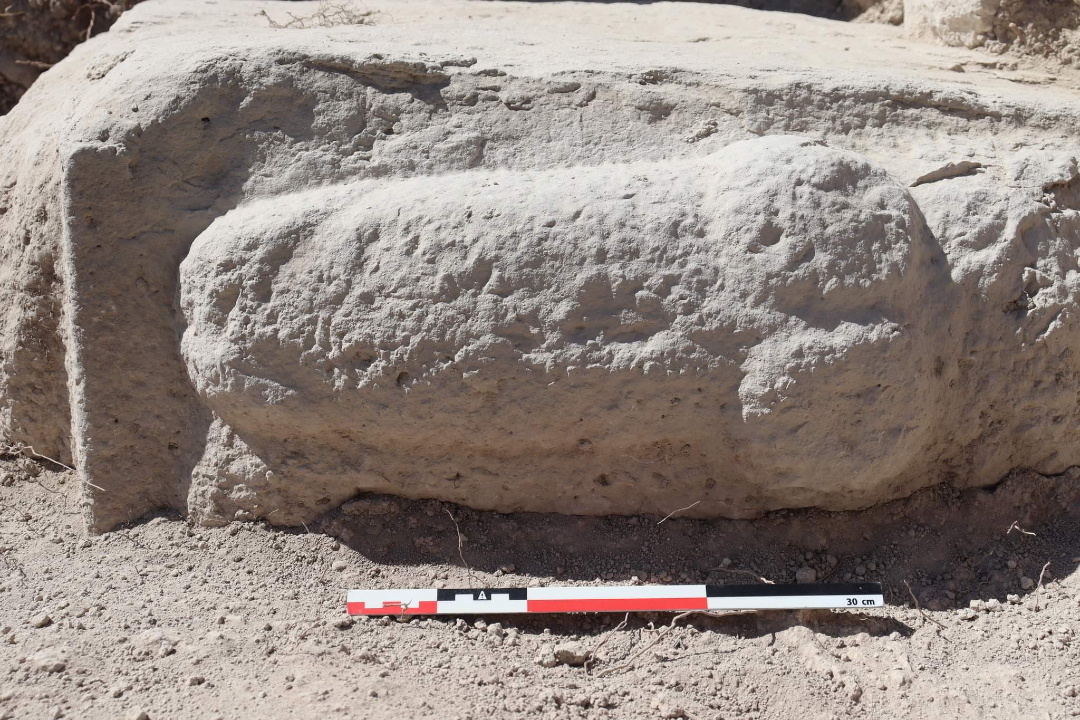 Image via Museo Histórico Local de Nueva Carteya
Another day, another d**k pic from the past. Archaeologists were treated to a rock-hard discovery from the Roman era on an excavation site in the Córdoba municipality of Nueva Carteya in Spain earlier this month.
Stretching over 1.5 feet long, the structure was indeed above average. According to ARTnews, researchers have said this could be the largest preserved Roman phallus carving so far.
The erection was unearthed at the bottom of a building on a site known as El Higuerón, which for centuries had served as an Iberian settlement before Roman occupation. The ongoing excavation project is being overseen by the Museo Histórico Local de Nueva Carteya. 
Phalluses were common features of ancient Roman art as they were deemed as tokens for masculine generative power. The Romans believed that invoking the effigies would bring forth good fortune and ensure the safety of the state.
Archaeologists first discovered the site from which the carving was found back in 1966, and it's been helping them learn more about Iberian culture in the province. Most recently, they've also dug up the base of a wall from the era, as well as a Roman limestone floor.
[via ARTnews and Heritage Daily, cover image via Museo Histórico Local de Nueva Carteya]