[Click here to view the video in this article]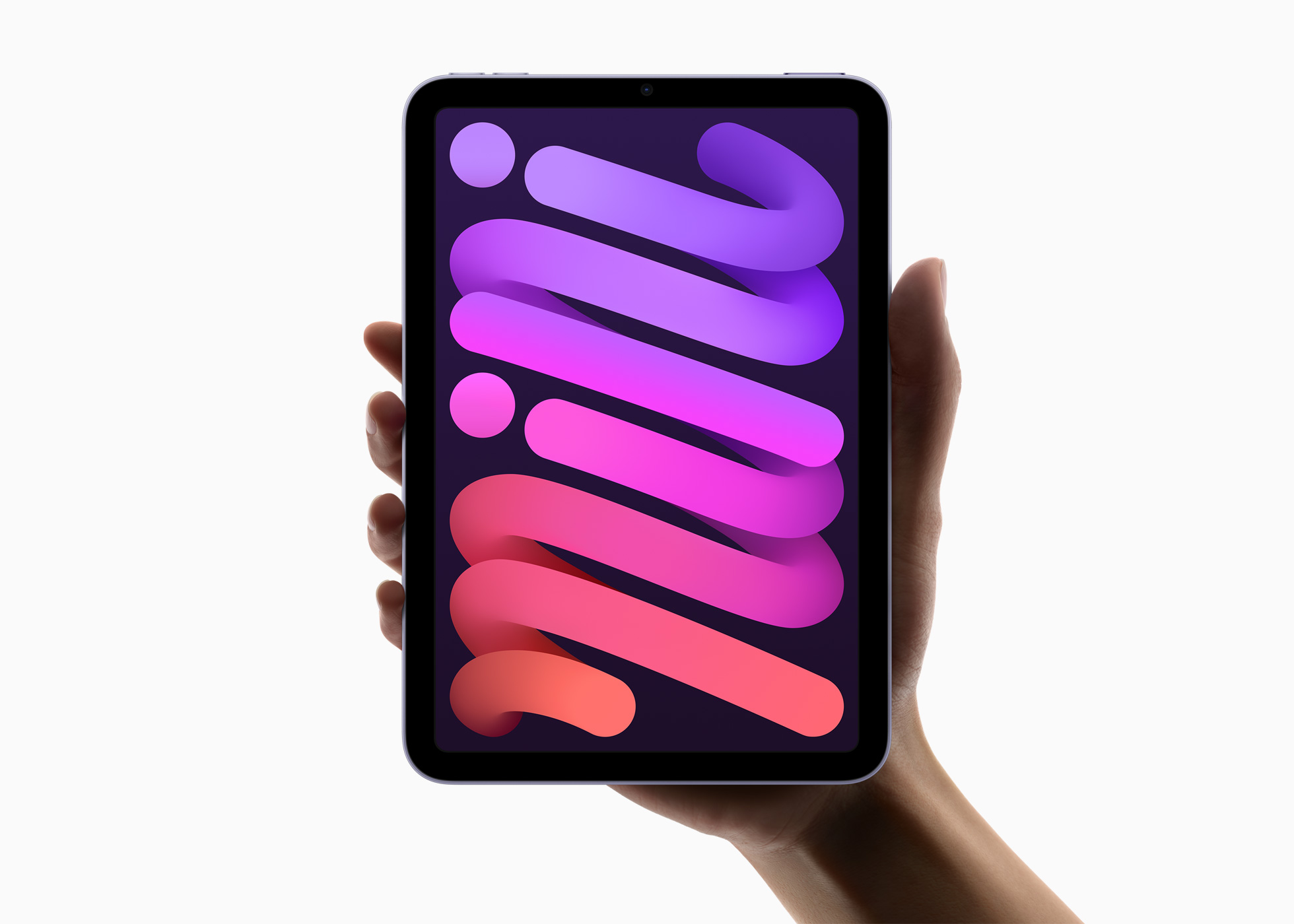 Image via Apple
Apple's highly-anticipated fall event has finally taken place, with the tech giant revealing a new iPad Mini, iPhone 13 lineup, and Apple Watch Series 7.
While most of the new gadgets didn't stray too far from insiders' leaks, the AirPods 3 didn't appear. Here's a roundup of all the latest updates.
iPad & iPad Mini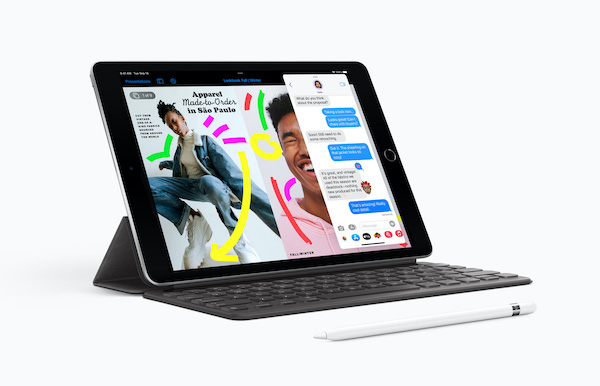 Image via Apple
Apple's base-model iPad saw an upgrade in its processing power, with the new version sporting a much quicker A13 Bionic processor. It now boasts 20% faster CPU, GPU, and machine learning performance than last year's version. Plus, it comes with improved camera functions great for work-from-home days.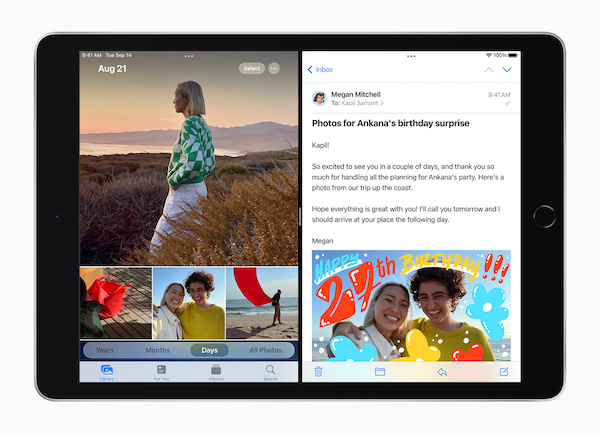 Image via Apple
Software upgrades include Center Stage, which promises better video call quality, especially with the iPad's new 12MP front-facing camera. The storage space also sees an increase from 32GB to 64GB. The new-generation iPad is available in silver and space gray, and goes on pre-order today from US$329.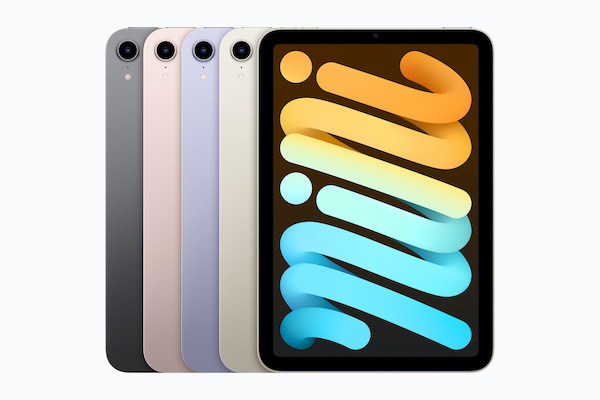 Image via Apple
The iPad Mini saw a huge upgrade, with a brand-new design resembling an iPad Air. The new device comes with flat-edged sides, a new power button, a built-in fingerprint scanner for Touch ID, and finally: note-taking support for Apple Pencil.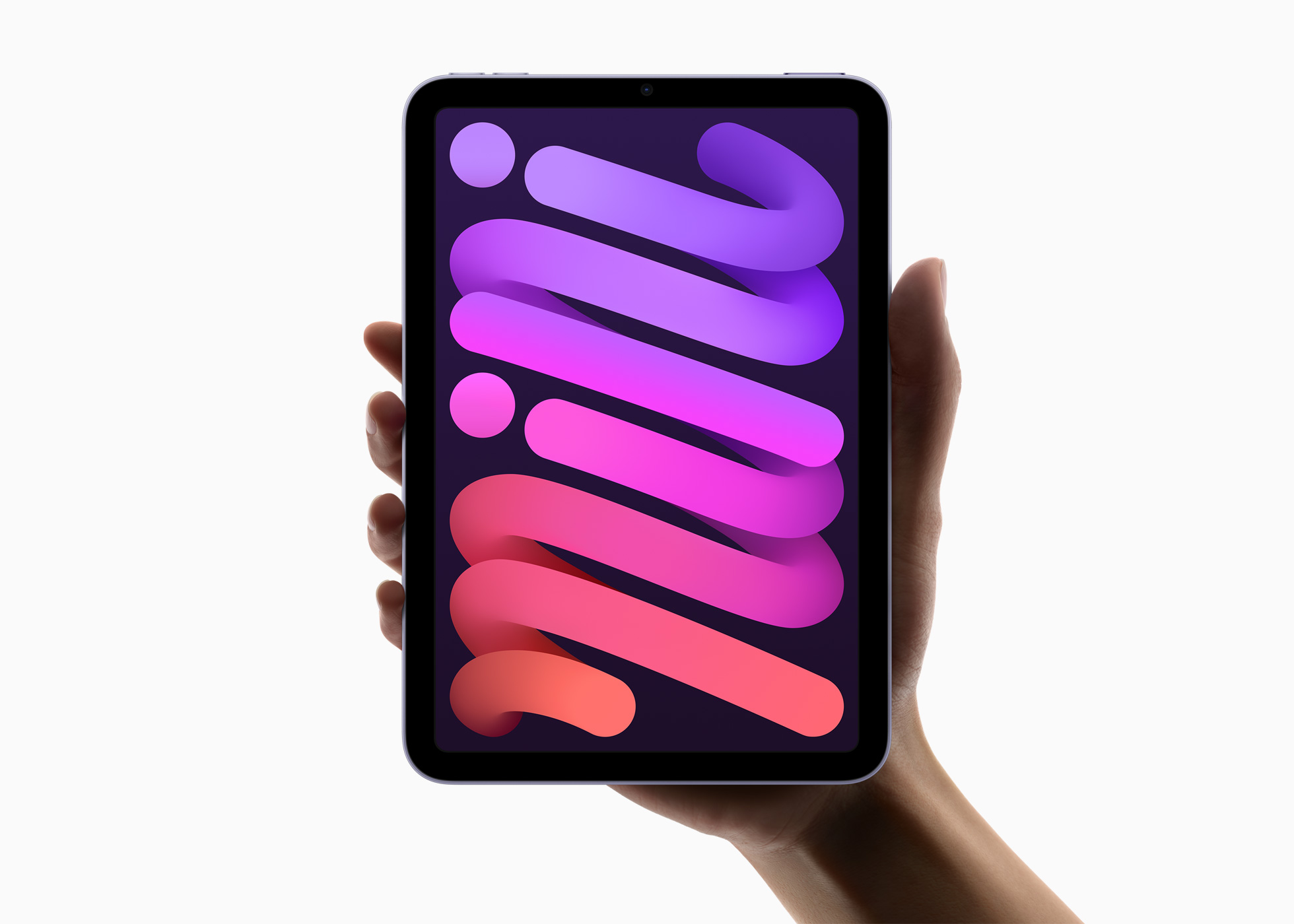 Image via Apple
Additionally, the new version includes a USB-C port, allowing for faster charges. Its display has also been upgraded, now capable of up to 500 nits of brightness, along with Apple's True Tone feature. The re-designed iPad Mini starts from US$499 for the 64GB Wi-Fi-only model, and from US$649 for one with 5G/LTE.
iPhone 13 & iPhone 13 Mini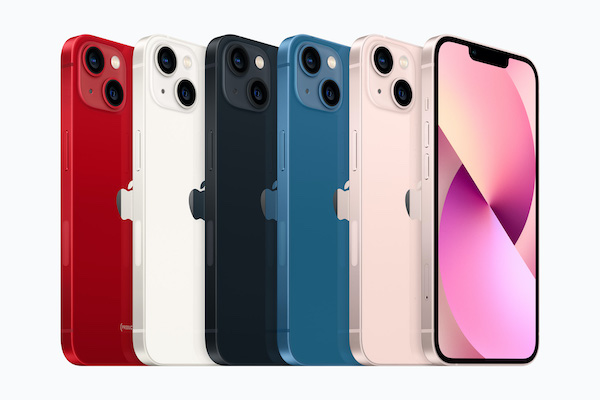 Image via Apple
With regards to the iPhone 13 and iPhone 13 Mini, the new devices come with a smaller notch. Its screen sizes remain the same as last year's model, measuring 6.1 inches and 5.4 inches respectively. However, Apple has upgraded its display, with the new lineup capable of brightness up to 1,200 nits.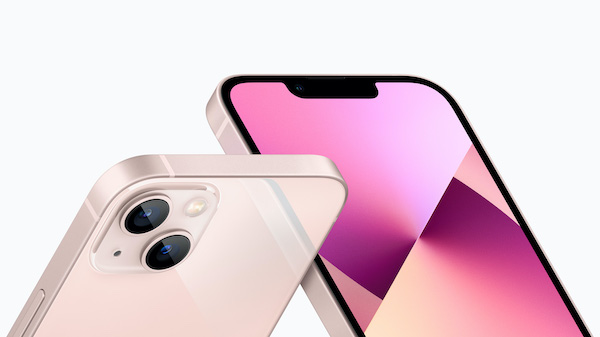 Image via Apple
The biggest update lies in the devices' cameras. Both models sport improved dual lenses, now positioned diagonally on the back of the smartphone, with a 12MP main and 12MP ultra-wide camera. Software-wise, Apple also introduced Cinematic Mode, which allows users to shoot portrait-style footage with auto-adjustment functions.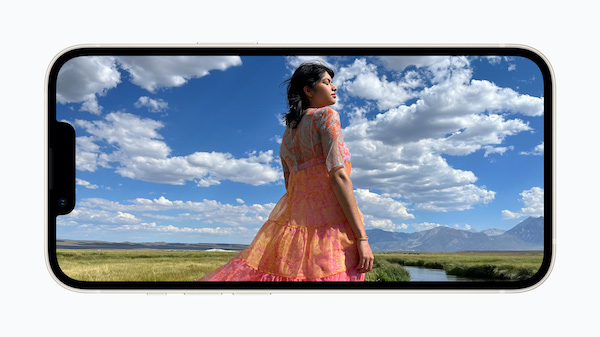 Image via Apple
Both models also boast better battery life, with the iPhone 13 gaining an additional 2.5 hours of use, and the iPhone 13 Mini with an additional 1.5 hours. The tech giant also said that with the company's latest A15 Bionic processor, the devices will run 50% faster than the competition. For those looking for a change of color, this year's hues include blue, pink, midnight, starlight, and red.
The iPhone 13 starts at US$799 and the iPhone Mini 13 starts at US$699 for 128GB storage. The smartphones will be available for pre-order on September 17 before launching in stores on September 24.
iPhone 13 Pro & iPhone 13 Pro Max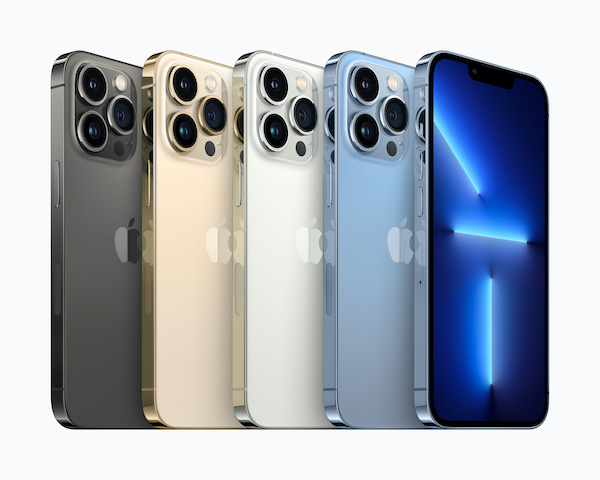 Image via Apple
The new iPhone 13 Pro sports the same size as the regular iPhone 13, with the iPhone 13 Pro Max by far the largest of the lineup at 6.7 inches. Apple has upgraded both devices' screens to feature a smooth 120Hz refresh rate, along with the brand-new A15 Bionic processor. As compared to the 4-core GPU in the iPhone 13 and iPhone 13 Mini, the Pro models sport an even faster 5-core GPU.
The main highlights are, once again, the cameras. With three lenses instead of two, all lenses offer Night Mode support, and allow users to shoot in ProRes from higher quality pictures. Apple has also added a new macro feature, so photographers can capture amazing closeups.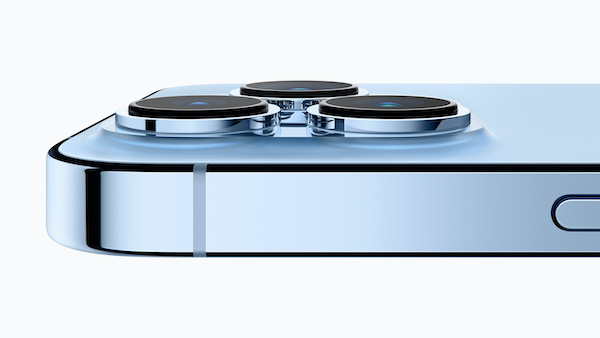 Image via Apple
If you were hoping to snag the Pro models in pink, you're out of luck. The models only come in silver, sierra blue, graphite, and gold. The iPhone 13 Pro retails from US$999, with the iPhone 13 Pro Max starting at US$1,099. Both models come in 128GB, 256GB, and 512GB storage options, and Apple's first-ever 1TB version.
Apple Watch Series 7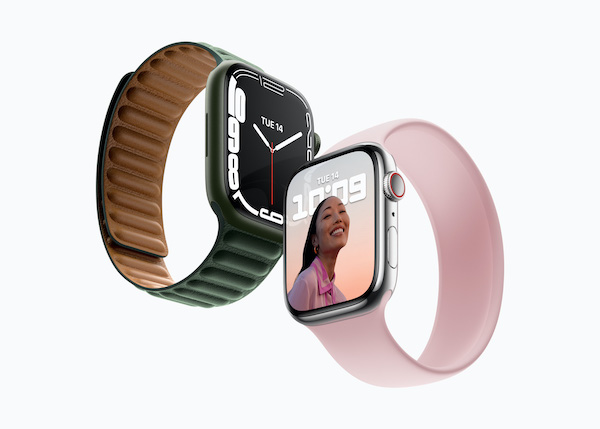 Image via Apple
The Apple Watch Series 7 boasts a larger screen size, with 41mm and 45mm compared to the previous models' 40mm and 4mm displays. The watch bezels have been reduced by 1.7mm, offering 20% more display area than before.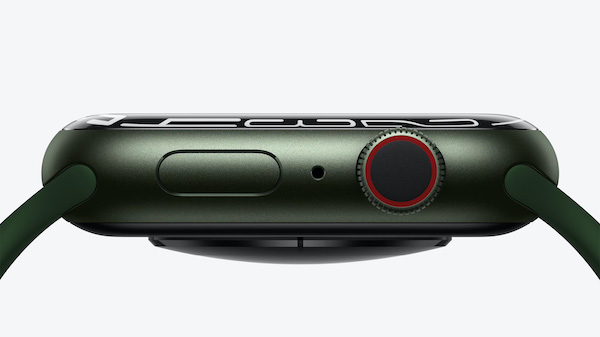 Image via Apple
With the new S7 chip, the Series 7 watches are expected to run faster. Its battery life remains the same at the 18-hour mark, though Apple has made improvements to the charging capabilities. The Apple Watch can now harvest eight hours of battery life from just an eight-minute charge.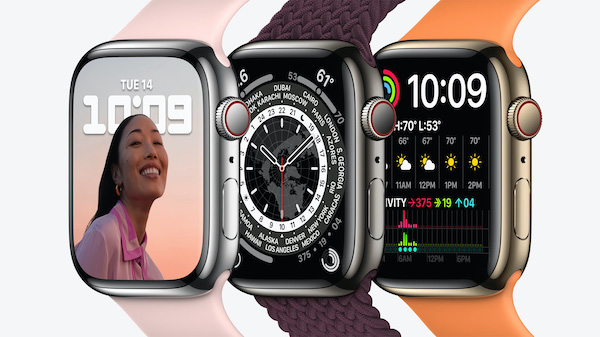 Image via Apple
The S7 also comes with new software in watchOS 8, which highlights including fall detection for cyclists, and an updated calorie burn algorithm. However, there's still no blood pressure sensor, so you may have to wait till next year for that one.
The Apple Watch Series 7 starts from US$399, with its lower-cost SE version available for US$279.
And there you have it – all of the most important updates from Apple's latest launch event. Got your eye on anything? Be sure to place an order before they run out!