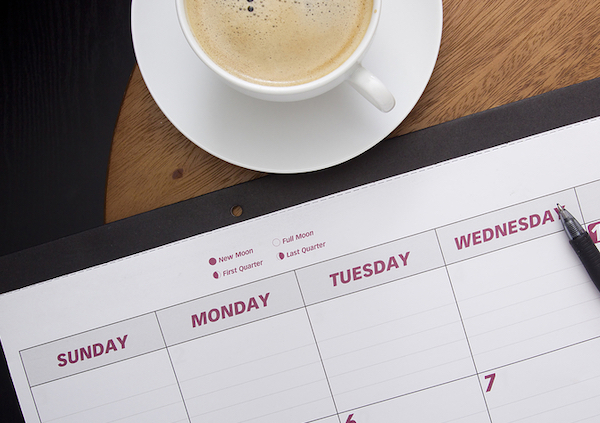 Image via ID 53949962 © Kostyantine Pankin | Dreamstime.com
If you've ever finished a productive day and get that "it's finally the weekend!" feeling, only to realize that it is, in fact, a Monday instead of a Friday, know that you're not alone. And you're not losing your marbles just yet—there's a science behind it.
Research led by Dr Rob Jenkins of the British Academy shows that because we have begun to take this seven-day-week structure for granted, the way time progresses as a result now influences our everyday behavior and decision-making.
It was shown across various studies that our response to risk changes depending on the day of the week. The willingness to take risks declines steadily from Monday to Thursday, before shooting back up on Friday.
The implications of this can be as simple as choosing to have comfort food for dinner on Thursday night, or as weighty as the political future of an entire country. As Jenkin points out, every British general election since 1935 has been held on a Thursday, which is the day risk-taking is at its lowest.
"The core message of the Brexit campaign–'Take back control'–was a direct appeal to risk aversion, and the opinion poll data show that support for Brexit was strongest on Thursdays," he writes. "Our analyses show that the outcomes might have been different had they been held on Fridays."
To further investigate this, Jenkins leveraged the effects of the disruption of routines that COVID-19 has wreaked upon society at large. A few weeks into lockdown, a sample of 500 people were asked to fulfill a series of online tasks associated with risk.
"The results were clear," he states. Those who retained normal weekly routines showed "precisely the weekly fluctuation in risk tolerance" that was previously studied. However, people who suffered "disrupted" routines didn't fall into the same weekly risk cycle.
So the next time a day feels particularly, unshakably like a Friday, it may be to do with the amount of risk-taking you took in the decisions that day.
The way days of the week influence our decision-making on an individual—and therefore widespread—level might seem unsettling, Jenkins acknowledges.
However, it's reassuring to remember that since the cycle was born of humans, the control still belongs to humans—largely, at least. Perhaps lockdowns provided the reset we all didn't know we needed.
"Part of the force of the weekly cycle is that it carries everyone with it. When it's Monday for one of us, it's Monday for all of us."
Dr Rob Jenkins analyses risk: https://t.co/UzfVDQCCxT
— The British Academy (@BritishAcademy_) September 8, 2021
[via Boing Boing, image via ID 53949962 © Kostyantine Pankin | Dreamstime.com]