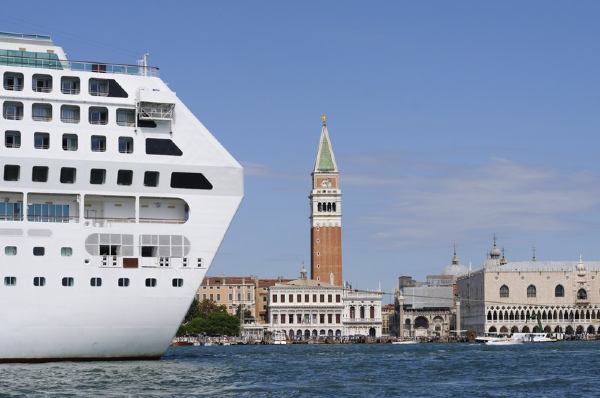 Image via Ubafoto | Dreamstime.com
As you would have heard, Venice is sinking, not only because of rising water levels caused by climate change but also because it is built on soft ground.
Likely accelerating the rise of sea levels is the presence of cruise ships on Venetian waters. And while protests and petitions have been launched over the years to add pressure on the Italian government about allowing big ships, matters were swept under waters due to the money these tourism vessels have been bringing. UNESCO had also threatened to strip Venice of its World Heritage status and forewarned that the city could be placed on its endangered list.
However, according to ArchDaily, the Italian government is finally yielding to these calls, and is officially and permanently banning big cruise ships in the Venetian lagoon to protect the city's waterways, canals, and public squares.
Taking effect from August 1, 2021, the ban dictates that ships larger than 180 meters (590 feet) in length or heavier than 25,000 tons would no longer be able to enter the lagoon.
A large part of the strain could have hailed from a massive petition started by the UNESCO-backed Association of the International Private Committees for the Safeguarding of Venice and signed by over 50 leaders in art, architecture, film, and fashion asking Italian prime minister Matteo Renzi and minister of culture and tourism Dario Franceschini to have large cruise ships removed from Venice, ArchDaily reports.
The group argued that the ships were not only an "aesthetic intrusion," but they were also cause for a "probable risk of catastrophe" to the weakening Venetian lagoon.
[via ArchDaily, cover image via Ubafoto | Dreamstime.com]