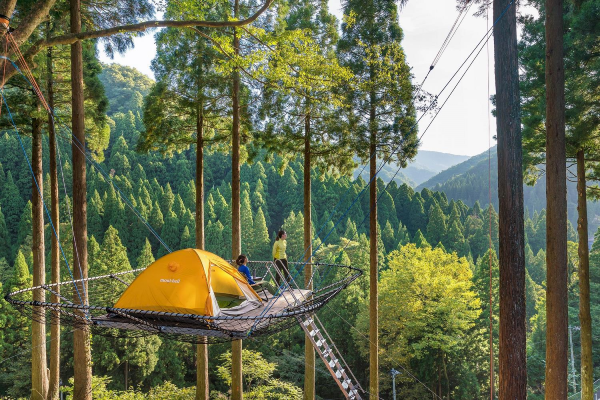 Image via Tree Picnic Adventure Ikeda
Have a calling for adventure? Step out of the dull sense of security that flat ground provides and try sleeping mid-air instead.
At the Tree Picnic Adventure Ikeda in Fukui, Japan, visitors can camp in a tent held in the air by trees—which means no jumping on the bed. It's not as daunting as it sounds, though; the tree tent is only suspended four meters (13 feet) off the ground, Time Out Tokyo reports.
In exchange for the minimal back support, you'll be treated to sweeping views of the forest park all hours of the day.
Finding the courage to climb down would be worth it, as visitors can partake in several land and water activities being offered, including water rafting and speeding via a 1,673-foot zipline. For dinner, guests can head over to the barbecue pit for a warming meal with ingredients provided by the park.
The tent sleeps four, and it costs ¥16,000 (US$145) to spend the night in it.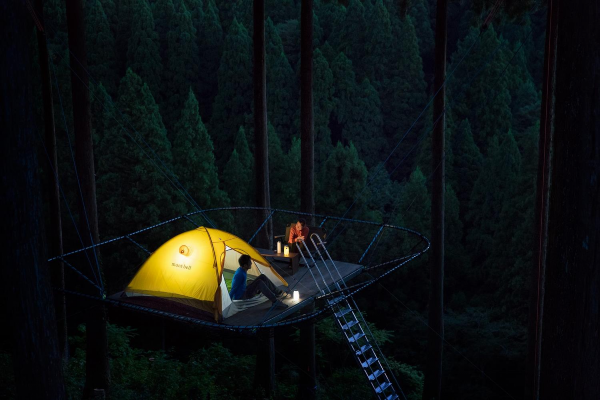 Image via Tree Picnic Adventure Ikeda
[via Time Out Tokyo, images via Tree Picnic Adventure Ikeda]