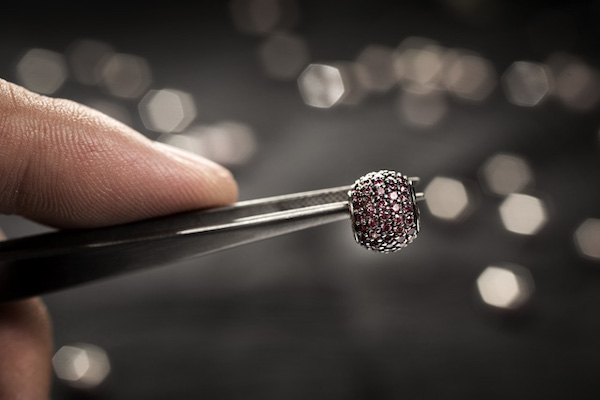 Image via Pandora
In a revolutionary move by one of the largest global jewelry brands, Pandora announced its plans to move towards lab-created diamonds, leaving the traditional mined diamond in the dust.
"They are as much a symbol of innovation and progress as they are of enduring beauty and stand as a testament to our ongoing and ambitious sustainability agenda," declares Alexander Lacik, Pandora CEO, in the company's announcement. "Diamonds are not only forever, but for everyone."
Launching its first lab-created collection, Pandora Brilliance, the company hopes to make diamond jewelry more accessible. For example, a 0.15 carat bracelet will set you back just £250 (US$343). The collection also marks the company's final pivot away from traditional mining.
Diamonds have a long history of wrecking the environments and ecosystems from which they're mined. The industry is also notorious for worker exploitation. All these factors have led to boycotts and the search for alternatives. Come the pandemic, and production has fallen even further after an already downward trend.
Lab-made diamonds are actually cheaper than traditional diamonds. However, in terms of their characteristics, both are pretty much the same. The lab-grown ones are graded by the same cut, color, clarity, and carat standards. As Lacik tells the BBC, "We can essentially create the same outcome as nature has created, but at a very, very different price."
Pandora Brilliance has also achieved carbon-neutral status, the status covering jewelry, packaging, and transportation. When the collection is launched globally next year, its diamonds are planned to be made using 100% renewable energy.
The diamonds are more accessible and definitely not so elusive. They remove the possibility of ever running out of diamonds to mine. And of course, there aren't so many devastating side effects. "It's the right thing to do," Lacik affirms.
[via IFL Science, image via Pandora]