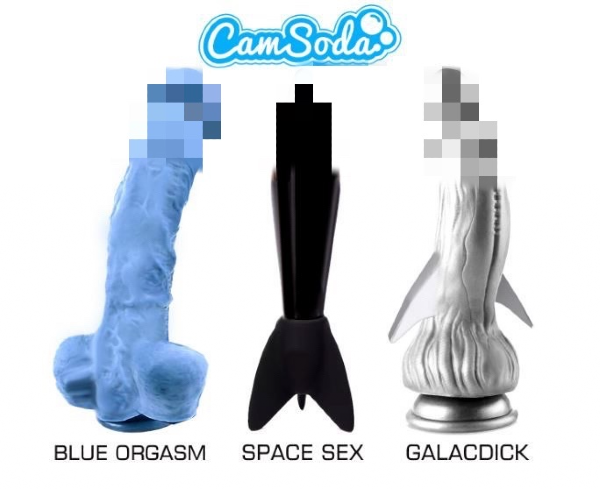 Image via CamSoda
When Jeff Bezos' Blue Origin took off for its first crewed flight on July 20—the 52nd anniversary of mankind's first steps on the Moon—with it carried the Bezo brothers, the first siblings to visit space together; as well as the oldest and youngest people to be in space.
And yet, all these accomplishments would bow out to the sight that erected before the world's eyes: a large, hard, shooting rocket many would describe as "phallic," with news outlets finding great relief describing the spectacle. Soon, you'll be able to go beyond your personal stratosphere via your own rocket, too.
Inspired by the event, and a few more to follow by way of Richad Branson and Elon Musk, adult entertainment site has designed a trio of 'Billionaire Flesh Rockets' to help you peak in a different way.
There's the humanlike 'Blue Orgasm' (named after Bezos' Blue Origin), a sleek and futuristic 'Space Sex' (a pun on Musk's SpaceX), and the alien-esque 'Galadick' (a play on Virgin Galactic's VSS Unity).
"Right now billionaires are getting off by going to space in their rockets," shares CamSoda VP Daryn Parker in a press statement. "With our line of Billionaire Flesh Rockets, people who can't afford a ticket aboard the VSS Unity, Blue Origin or Elon's SpaceX rocket can get off in a different way and penetrate the o-zone."
The toys were recently designed, and will go into production to be put up for sale soon.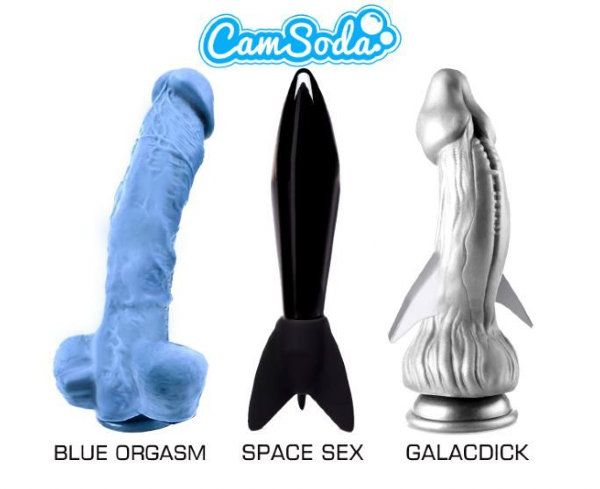 Image via CamSoda
[via CamSoda]