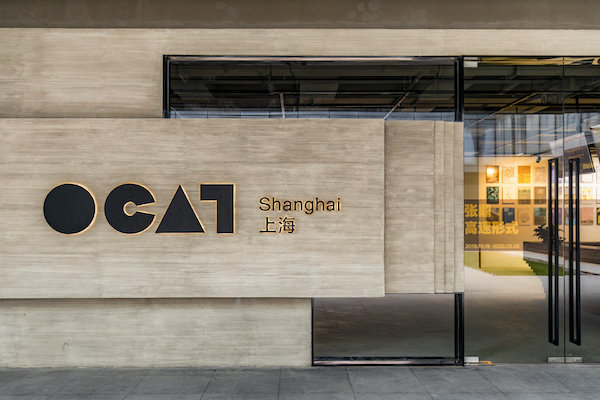 Image via OCAT Shanghai
OCAT Shanghai, a non-profit art gallery, has shuttered indefinitely following outrage over an exhibition of a video work that ranked women "from the prettiest to the ugliest."
The 2013 piece, titled Uglier and Uglier, was filmed by artist Song Ta – who compiled an eight-hour video of over 5,000 female college students at the Guangzhou Academy of Fine Arts.
The controversial video was on display since April, as part of a group exhibition The Circular Impact: Video Art 21, which featured 21 artists' works. In the artist statement for the show, Song recommended visitors arrive early for the viewing, saying the video started off with the "most attractive" women.
"If you want to see the campus queen, you have to go to the museum as early as possible. Otherwise, when dusk comes, it will become a living hell in this place," he wrote, as per ARTnews.
The video garnered international attention after co-host of Mandarin-language podcast Chinese Murmurs Afra Wang shared a post criticizing the display on Twitter.
The following day, OCAT Shanghai took the video off the exhibit, before shutting down altogether. The gallery then apologized for the oversight in a statement on Weibo.
"After receiving criticism, we re-evaluated the content of this artwork and the artist's explanation, we found it disrespected women, and the way it was shot has copyright infringement issues," wrote OCAT Shanghai, as translated by ARTnews.
"Thank you for your concern, criticism, and oversight. OCAT Shanghai will reflect upon the public issues and social concerns arising from the incident. As a museum supporting the concept of diversity, we will take this as an admonition to show more empathy towards all."
When questioned on the piece in a 2019 interview with the now-defunct VICE China, Song defended his work, saying he had "the right to tell the truth." He also said that he had employed a female assistant to film the women so as to appear "less creepy."
While the artist might still defend his work or find it humorous, it's clear from the public outcry that it definitely was not in good taste.
A disturbing dose of Chinese contemporary art: Song Ta, a video artist, has a piece called "Uglier and Uglier" is in exhibition in OCAT Shanghai. This 7+ hrs long video displays secretly shot footage of college girls ranked from the "prettiest" to the "ugliest." pic.twitter.com/COtSWEF7Xa
— Afra Wang (@afrazhaowang) June 17, 2021
[via ARTnews, cover image via OCAT Shanghai]