[Click here to view the video in this article]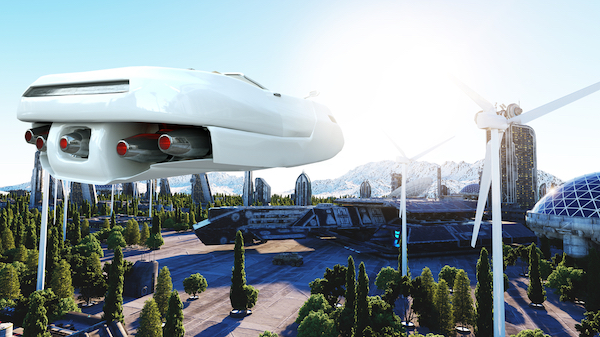 Image via Shutterstock
If you were to ask anyone in the 90s what they thought 2021 would be like, some would have probably imagined flying cars. And while we're not there just yet, NASA has been exploring the possibility of airborne vehicles in the near future.
A special Nova TV documentary, titled The Great Electric Airplane Race, depicts how the world would look when autonomous, battery-powered commuter flights become a reality.
Reporter Miles O'Brien visited NASA's Ames Research Center, trying out its 10-story vertical motion simulator to experience what it felt like to fly around in an aerial vehicle—although NASA's final goal is for aircraft not to need pilots at all.
According to the documentary, NASA is also planning a safe air traffic control system in the sky to coordinate flying cars when they become available.
It is also taking into consideration how commercial aircraft will be affected, and how the different flight paths can complement one another.
While electric planes are currently being developed, the industry still has to work on battery life and passenger capacity before it could become a part of our daily lives. Currently, most electric aircraft can only last for about an hour in the air, as per Mashable.
Even though long-haul flying car trips aren't going to happen anytime soon, in the near future, commuters could be looking at booking short-haul flights.
To take a deeper look into the possibility of flying cars, catch the full documentary here.
[via Mashable, cover image via Shutterstock]