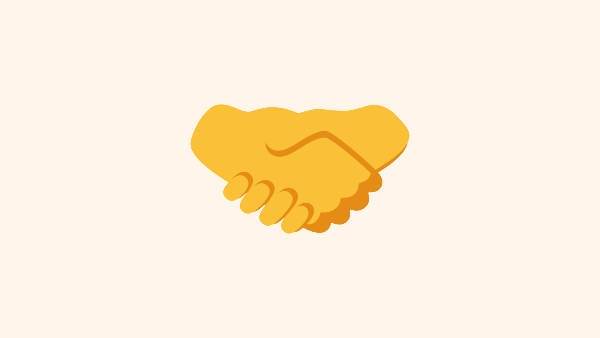 Image via Shutterstock
The Unicode Consortium, which oversees the standardized language behind your most beloved (and hated) emojis, is expected to be rolling out Emoji 14.0 sometime next year.
New information suggests the new collection will include variants for the handshake emoji that allow you to modify the skin tones of both the left and right hand.
Image via Google
This means a total of 25 different possible combinations, as opposed to one limited handshake of yellow on yellow: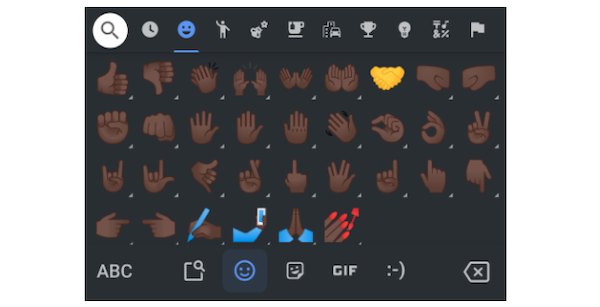 Image via Google
As per Engadget, a standard emoji can take as long as two years to develop. The handshake emoji is even more challenging, as it involves two different hands. The Unicode Consortium has been working on support for mixed skin tones since the release of Emoji 12.0, and it could finally be ready.
While the Unicode Consortium planned to release Emoji 14.0 this year, the COVID-19 pandemic has led to a delay in the production timeline. With things slowly returning to normal, you'll likely be able to see the multi-skin tone handshakes on your phone next year.
"These kinds of explorations are really important because the Unicode Consortium and Google really care about bringing inclusion into the Unicode Standard," said Jennifer Daniel, Google's Creative Director for Emoji.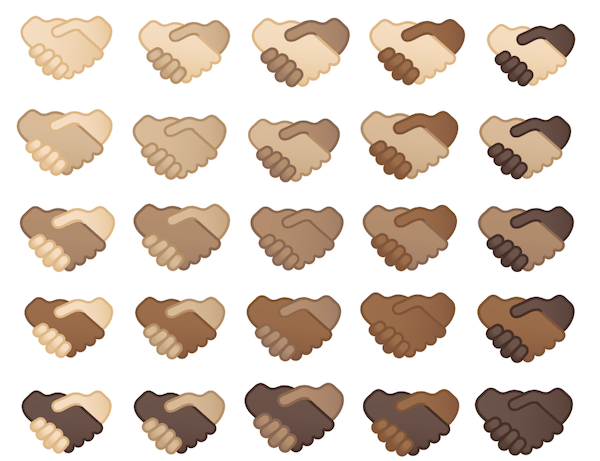 Image via Google
[via Engadget, images via various sources]