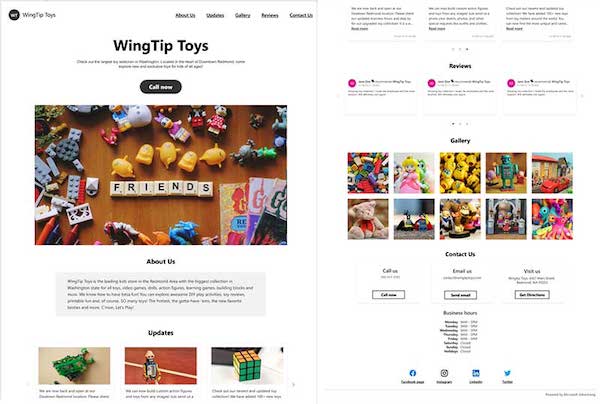 Image via Microsoft Advertising Blog
Given its position in productivity programs, Microsoft's latest undertaking has been a long time coming. The tech giant has launched a new website builder that businesses without experience in coding can use for free and without too much effort.
The service, part of Microsoft's Marketing Center, allows users to import content from their Facebook business pages or existing advertising campaigns to create website layouts promptly. They can also customize the look and feel of these layouts.
Microsoft explained that the website builder will hopefully "remove the barriers of cost and lack of time by providing a free and simple solution small businesses can leverage to get started with a website." The company quoted a study by the Small Business Association that suggests 80 percent of customers look up a brand online before deciding on whether they can trust it. "Without a website, a small business is at risk of losing these potential customers," shared Microsoft.
Users can access the website builder by registering for a Digital Marketing Center account and then selecting the option, "I don't have a website. Help me build one for free," when prompted to enter a URL for advertising campaign creation.
It's not explicitly mentioned what Microsoft will gain from this free service, though TechRadar notes that since the platform falls under the Digital Marketing Center—an advertising platform—the company will stand to benefit should small businesses decide to advertise the websites.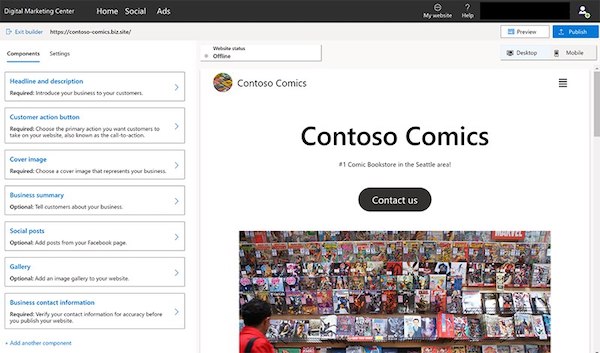 Image via Microsoft Advertising Blog
[via TechRadar, images via Microsoft Advertising Blog]