[Click here to view the video in this article]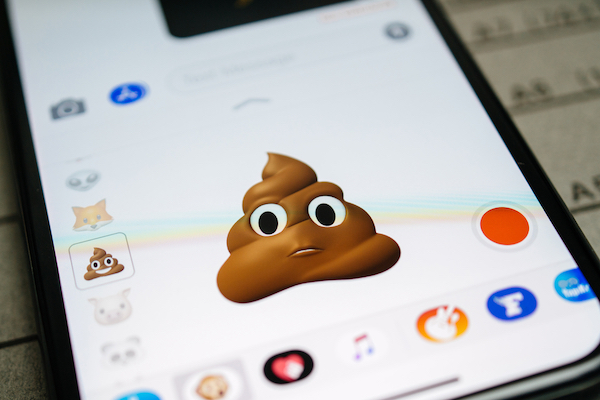 Image via Hadrian / Shutterstock.com
It's hard to imagine a world without emoji in everyday conversations, but this was the case just a little over a decade ago.
A new video by CNBC Make It showcases the beginnings of the emoji era with Angela Guzman, who was a design intern at Apple in 2008. Guzman was tasked to work on the original icons with her mentor Raymond Sepulveda.
At the time, the term "emoji" was still very much foreign to most of the world, so the initial 500 graphics the team was asked to illustrate were really for a Japanese audience.
Guzman explained that her superior, Sepulveda, would use a few shortcuts to design some of the emoji. These included reusing the skeletons of emoticons to create others.
Take, for example, the poop and ice cream emoji. Sepulveda first worked on the infamous poop icon, and then changed the swirl's color to resemble soft serve as well as added a cone.
Guzman detailed that some of her favorite designs would hardly be the preferred emoji of audiences. One of them was the gas pump emoji, due to its thoughtful detail of real text indicating the amount of petrol.
After Apple, Guzman went on to work at Google, and is now the founder of Tijiko, a personalized digital coaching firm
[via CNBC Make It, cover image via Hadrian / Shutterstock.com]