[Click here to view the video in this article]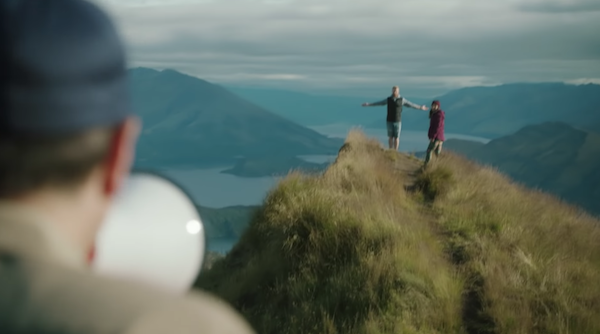 Video screenshot via 100% Pure New Zealand
As much as New Zealand wishes to reboot its tourism industry, as do most other countries, it just cannot tolerate the cliché travel photos that appear on just about every Instagram influencer's profile.
The country is thus hoping to put a stop to "traveling under the social influence" once and for all with a side-splitting advertisement urging tourists to come up with more original photos.
The commercial stars comedian Tom Sainsbury as a ranger of a "Social Observation Squad (SOS)" whose job is to patrol New Zealand's famous locations and reprimand social media conformists.
"You know them," the comedian shares in the video. "Hot tub back shot. Man sits quietly on the rock contemplating. Hot dog legs."
At the end of a long day of catching culprits, an exasperated Sainsbury laments, "It's just really hard sometimes, you know. Because there are so many other great photos besides your usual 'gram shots."
The hilarious video is in continuity with New Zealand's Do Something New tourism campaign.
[via Boing Boing, video and cover image via 100% Pure New Zealand]